Logo Mark of CCS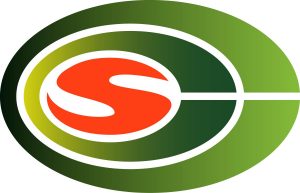 The logo mark symbolizes CCS aiming large development as the core hub, which for researches across various fields of science and computer engineering. The researches are including Particles, Universe, Matters, Life, and Global Environmental Sciences, etc.
Center for Computational Physics is reorganized and expanded to Center for Computational Sciences in April, 2004. At that time the first conference of CCS researchers held. The logo was selected by a vote of all CCS researchers from several proposals taking over the logo of the Center for Computational Physics.
In addition, due to the renewal of the website in November 2010, the logotype was created.
Design:Kazuyuki Kanaya
Logo of CCS