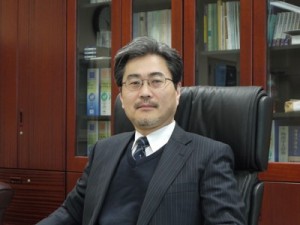 Computational science, which is defined as the exploration of science by means of computers, is an indispensable research methodology in the basic and applied sciences, and contributes significantly to the progress of a wide variety of scientific research fields. The mission of the CCS is promoting multidisciplinary computational science based on the fusion of computational and computer sciences, while nurturing the efforts of multidisciplinary and international researchers who play active roles in merging the fields of science and technology. The CCS is also proud to support various other programs aimed at improving collaboration between different research fields.
In 2010, the CCS was recognized under the Advanced Interdisciplinary Computational Science Collaboration Initiative (AISCI), and has since provided the use of its computational facilities to researchers nationwide as part of the Multidisciplinary Joint-use Program. Furthermore, as part of efforts aimed at supporting collaboration in multidisciplinary computational science, the CCS welcomes applications for scientific meetings, hosts talented researchers from overseas, and strives to locate and retain the best research assistants available worldwide. All these efforts combine to create a strong bridge between domestic and international collaborations, while promoting the interchange of researchers and students.
Also in 2010, the CCS was recognized as an affiliated institute of the High Performance Computing Infrastructure (HPCI) Strategic Program Field 5 "Origin of Matter and the Universe", which aims to further advance the computational sciences using K-computer technology. Furthermore, the CCS is active in the HPCI "Study on Exascale Heterogeneous Systems with Accelerators", which is being conducted to realize exascale computers. In this project, being conducted through collaboration between computational and computer scientists, the hardware and software best suited for advanced scientific research are being explored.
To date, the computational science field has achieved significant results in a wide variety of scientific fields that are complementary to experimental/observational and analytic approaches. Moreover, computational science has pioneered a novel methodology based on the first principles that has allowed us to make collaborations between different fields especially fruitful. By stimulating international collaborations, the CCS aims to become a hub institute for multidisciplinary computational science through enhanced cooperation between computational and computer sciences.
November. 2013
Masayuki Umemura
Director of Center for Computational Sciences, University of Tsukuba