Blief History of PACS/PAX Computers
Project of PACS/PAX computers was started at Kyoto University in 1977 by Tsutomu Hoshino. The first and second machines PACS-9 and PAX-32 were made at Kyoto University in 1978 and 1980 respectively, and the project was moved to the University of Tsukuba in 1981.
At the university of Tsukuba, PAX-128, PAX-64J, QCDPAX, and CP-PACS were constructed. The latest machine CP-PACS was built in 1996, and was upgraded to have 2048 nodes.
PACS/PAX Series
Machines
Year
Performance
# PU
CPU
PACS-9
1978
7KFLOPS
9
MC6800
PAX-32
1980
0.5MFLOPS
32
MC6800/AM9511
PAX-128
1983
4MFLOPS
128
MC68B00/AM9511-4
PAX-32J
1984
3MFLOPS
32
DCJ-11
QCDPAX
1989
14GFLOPS
480
MC68020/L64133
CP-PACS
1996
614GFLOPS
2048
PA-RISC
PACS-CS
2006
14.3TFLOPS
2560
Xeon
HA-PACS
2012
>1PFLOPS
268
GPU: NVIDIA M2090
CPU: Intel E5 (Sandy Bridge-EP)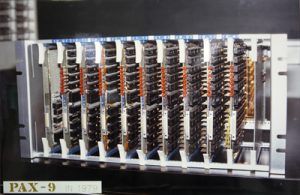 PACS-9(1978)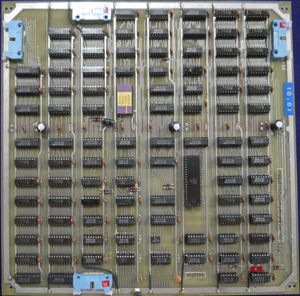 PAX-32(1980)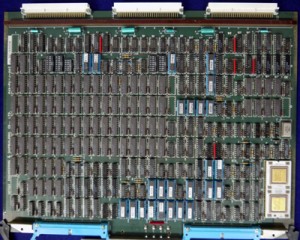 PAX-32J(1984)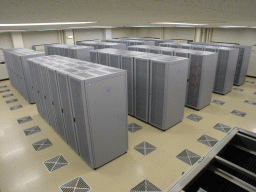 PACS-CS(2006)