Professor OHSUGA Ken of the Division of Astrophysics has received the Hayashi Chushiro Prize from the Astronomical Society of Japan.
The awarded research is a "Pioneering Simulation Study on Accretion Flow and Outflow around Compact Objects". The prize was awarded to Prof. Osuga for his outstanding research on accretion and ejecta flows around compact objects, which is highly appreciated worldwide, and for his significant contribution to the development of astronomy.
The award ceremony and commemorative lecture were held on March 15, 2023 during the 2023 Spring Meeting of the Astronomical Society of Japan.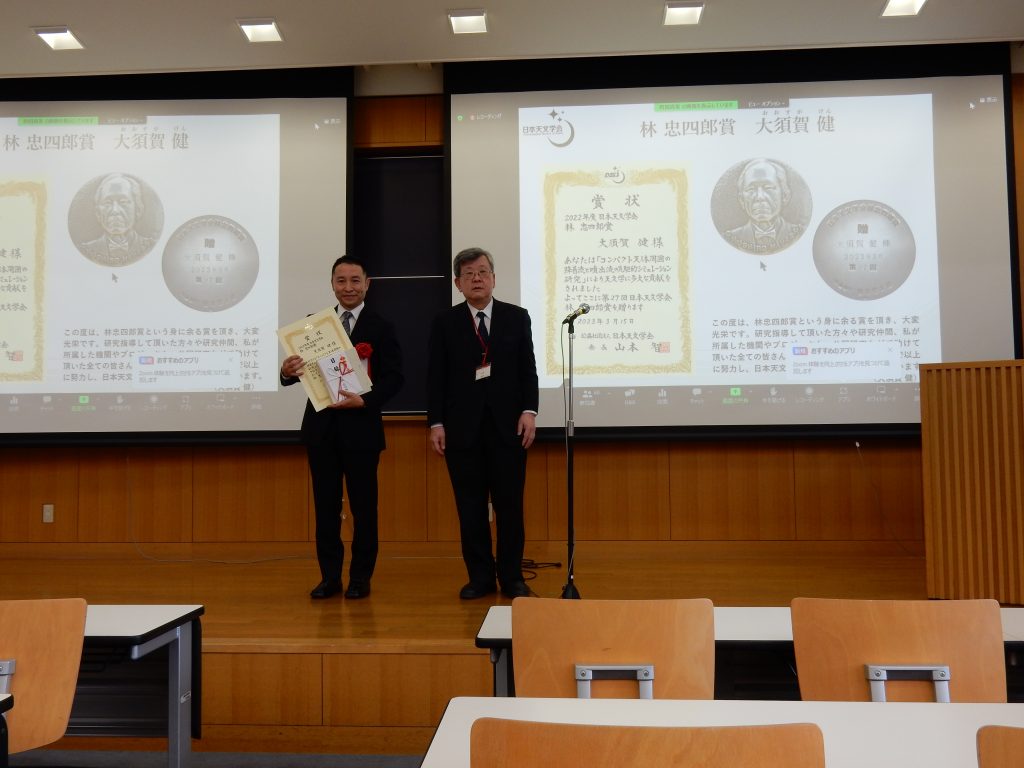 Related page: Awards and Funds Program